Here is the prototype
Our STEM class is at it again. Can you say, "Orthosis?' Yes, the students came up with a solution for individuals suffering from Orthosis. Here is the problem...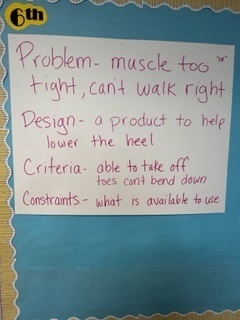 These students are our Period 6: 7th/8th grade Physical Education students of the week. They have demonstrated CORE and operated with a spirit of excellence all week! Please praise them for their amazing efforts. :) -Mr. Coleman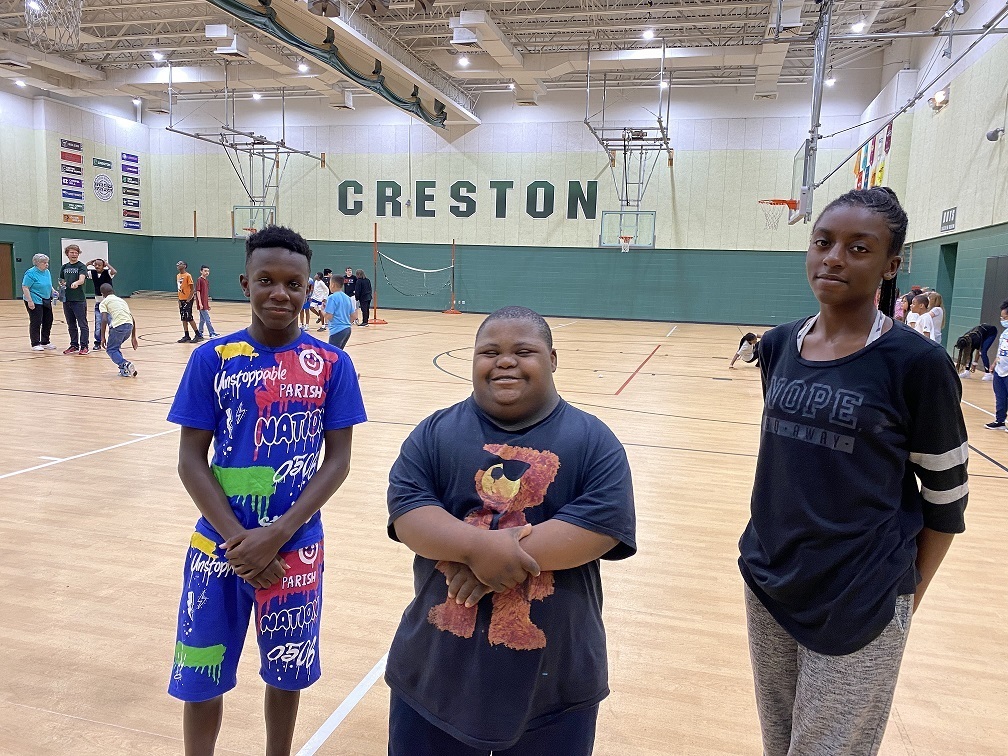 Mr. Farrell's class learns that the penny does more than just spend! # Collaboration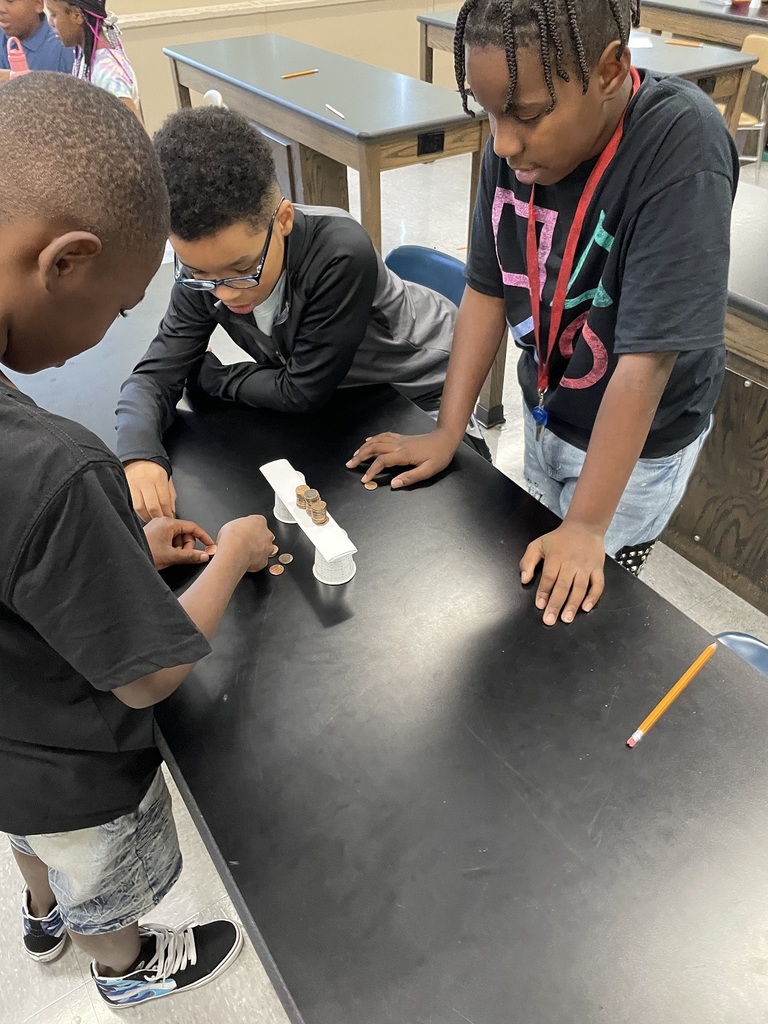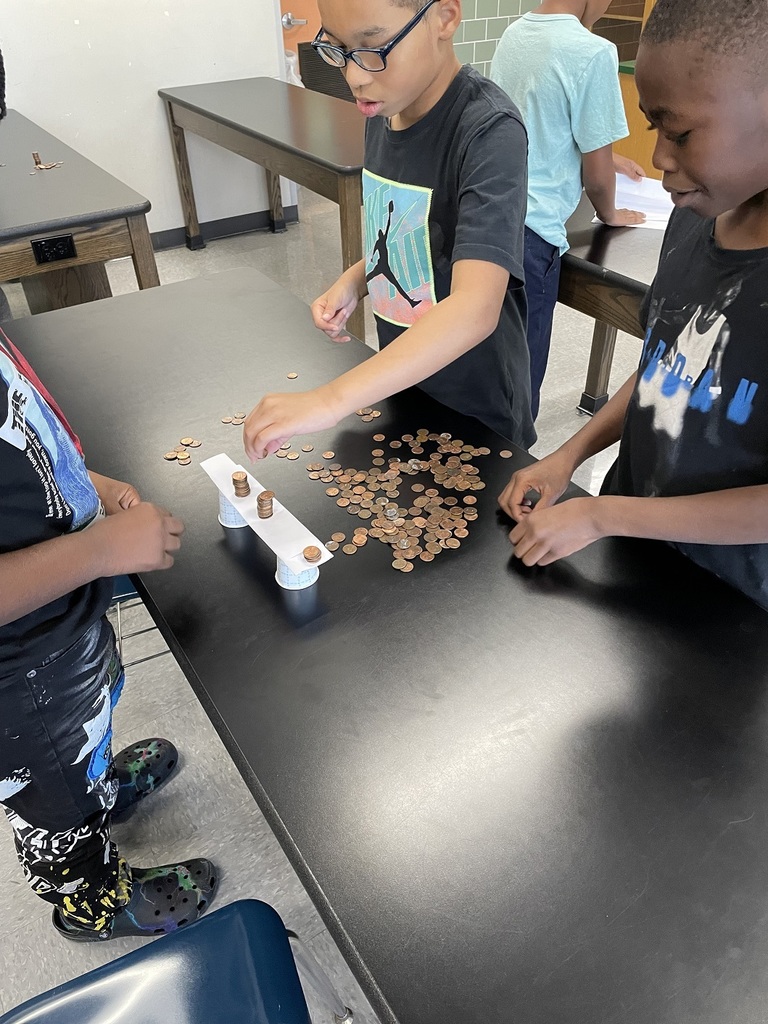 Families, What an amazing day we are having here at Creston! We just had a meeting with our students and they are fired up about the many opportunities to succeed here at Creston! The bar is set high and they are ready to accomplish it!
Our parents here at Creston are on board with our positive changes. Parents you rock! Oh, and by the way...our early pick-ups are starting to decrease. Thanks everyone for your efforts!
We finished day seven with "Respect and Excellence" get some rest Cyclones and we will see you on day eight!
Our Creston students are catching on to our slogan..."Whatever you do, do it with a spirit of respect and excellence!" #Go Cyclones!
If only you could see the amazing things going on in the classrooms! We have some teachers who are power teaching. What a great sight to see. #CIMS AMAZING STAFF.
A big shout out to all of our parents and students! Yesterday was a great day here at Creston. Seeing the faces of our students back in the building was wonderful! Today was even better. The Creston staff looks forward to serving our families and community. Go Cyclones.

Just a friendly reminder for the Immunization Clinic being held at Moorhead Community Resource Center on Monday, July 18th from 3-6pm. For more information on this clinic, inlcuding registration, please visit the LIVE FEED on our website, warren.k12.in.us.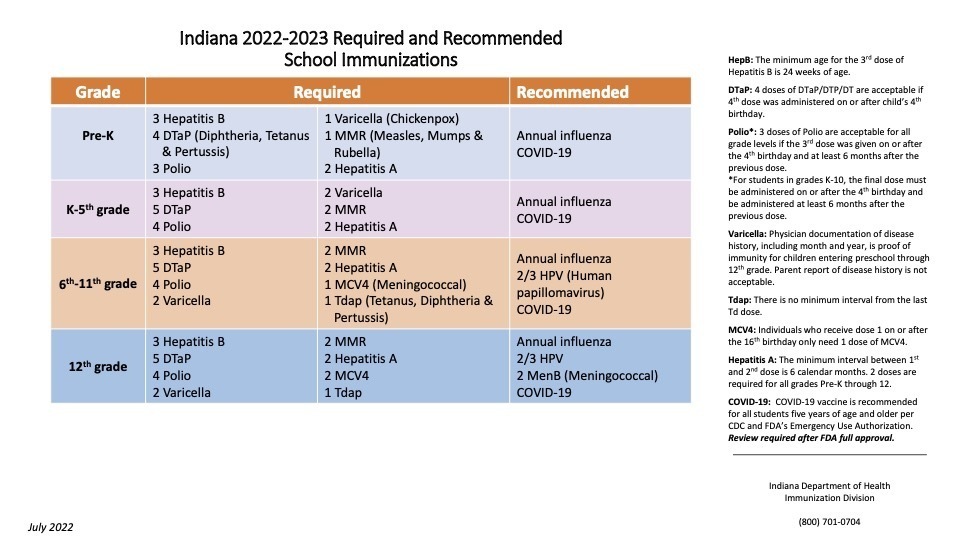 MSD Warren Township is seeking outstanding teachers/staff for the 22-23 school year. Warren is a great place to work & provides highly competitive salary/benefits. Interested candidates can scan the attached QR code, contact our HR team at 317-869-4300 or visit warren.k12.in.us.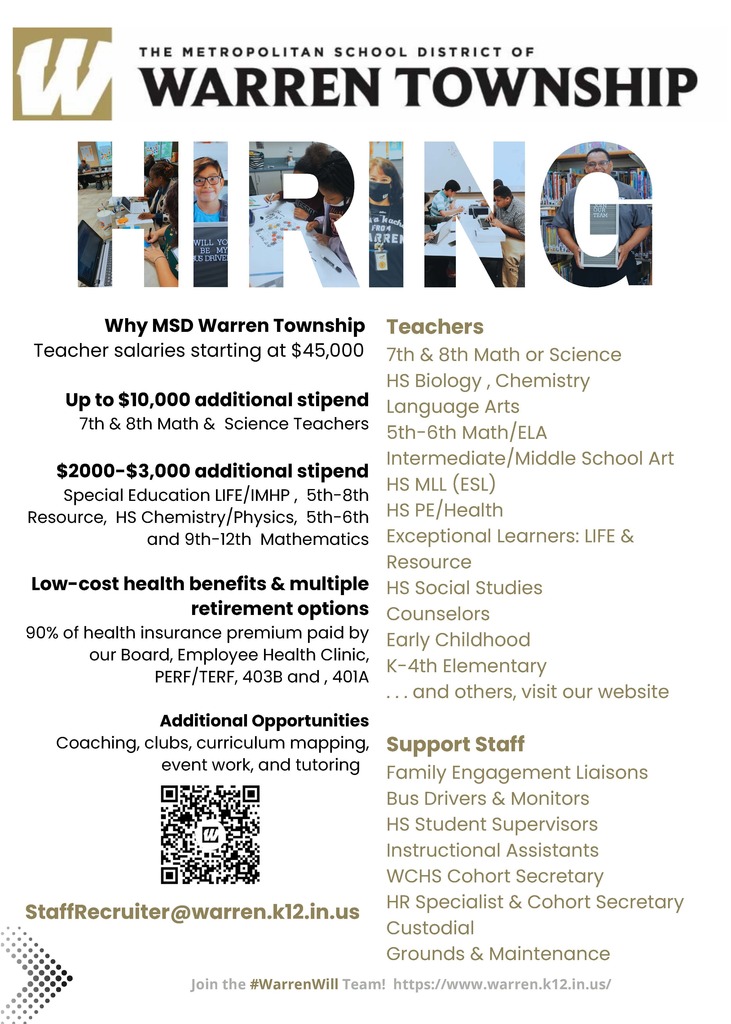 MCRC's 2nd Annual Back to School event is being held at Moorhead Community Resource Center, 8400 E 10th St., on Tuesday, July 12th from 5:00 - 7:00. All MSD Warren students and families are welcome. See flier for additional details.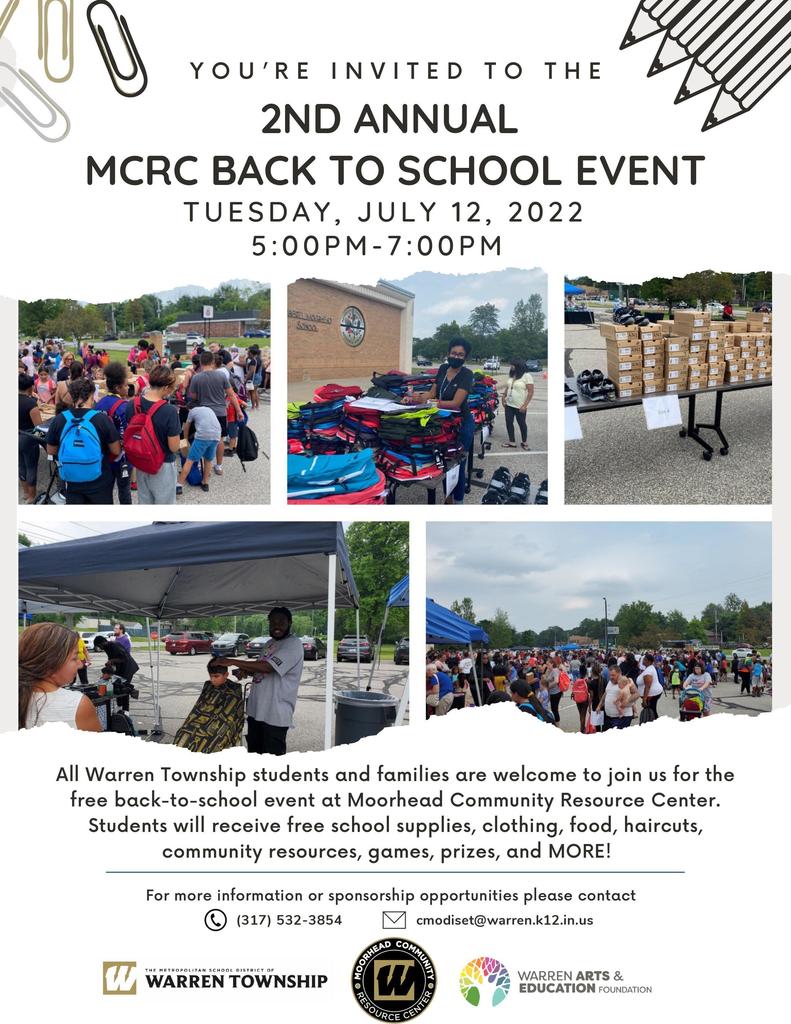 All Warren Township students and families are invited to the 2nd Annual MCRC Back to School event on July 12! Please see the flyer for full details.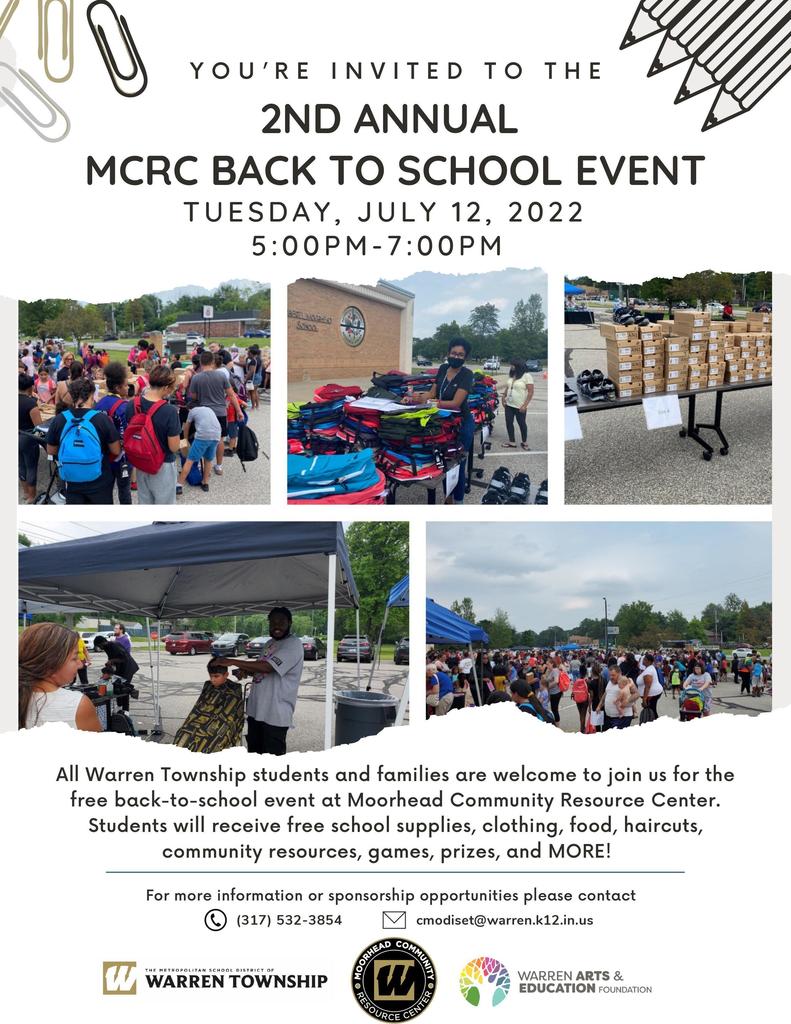 You're invited to the Eastside Juneteenth Celebration on Sunday, June 19, from noon to 5 p.m. at the Warren Performing Arts Center.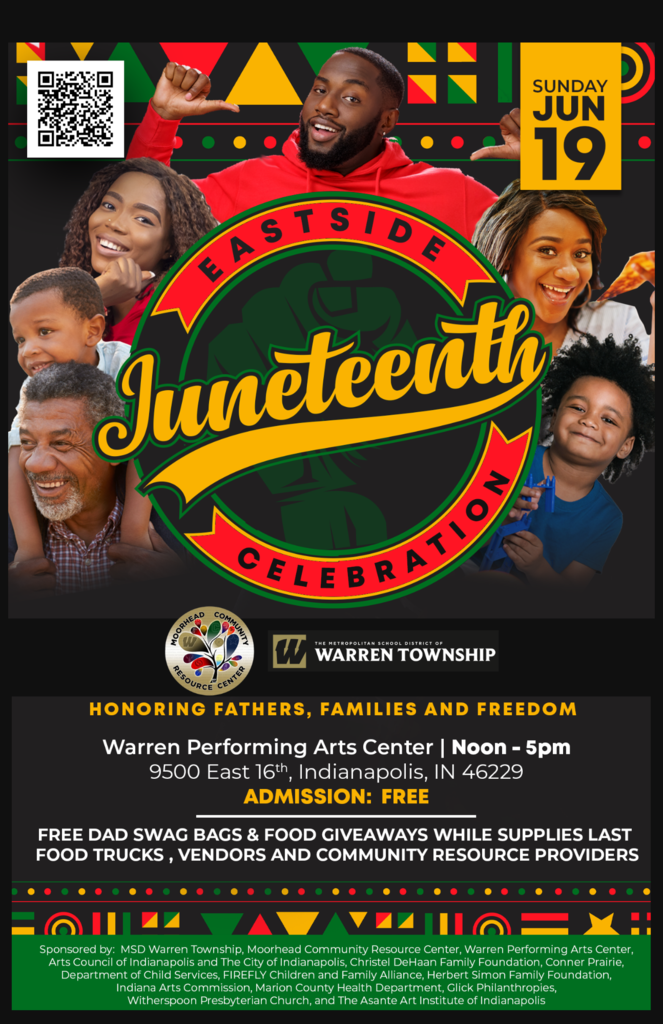 UPDATE: Power has been restored. Breakfast service has resumed at Brookview Elementary and Stonybrook IMS and will be served until 9 a.m. Lunch service will take place as planned from 11 a.m. to 1 p.m. Thank you.

A power failure is disrupting breakfast service at our Brookview Elementary and Stonybrook IMS locations. A restoration crew is working to repair a transformer. We will provide an update on whether or not lunch service will be available at these two locations by 10:30 a.m.

REMINDER: Summer meal service begins Tues., May 31, 2022. Breakfast (8-9 a.m.) and lunch (11-1 p.m.) will be served at no charge for all kids 18 and younger, Monday-Friday, now through July 22 at several locations. Details at
https://warren.k12.in.us/article/754568

Summer meal service begins on Tues., May 31, 2022. Breakfast and lunch will be provided at no charge for all kids 18 and younger at several locations. Details at
https://warren.k12.in.us/article/754568
#WarrenWill

Don't miss this month's 'Invest in Warren' May newsletter to stay up-to-date on what's happening in Warren Township schools! View this month's newsletter at
https://psqr.io/DQqnlUm4E4​