We're hosting another FREE Community COVID-19 vaccination event for individuals 12 and older, on Tues., June 29 (1st dose) and Tues., July 20 (2nd dose), from 4-7 p.m. at the Moorhead Community Resource Center. Sign up at bit.ly/MCRCWALMARTCOVID19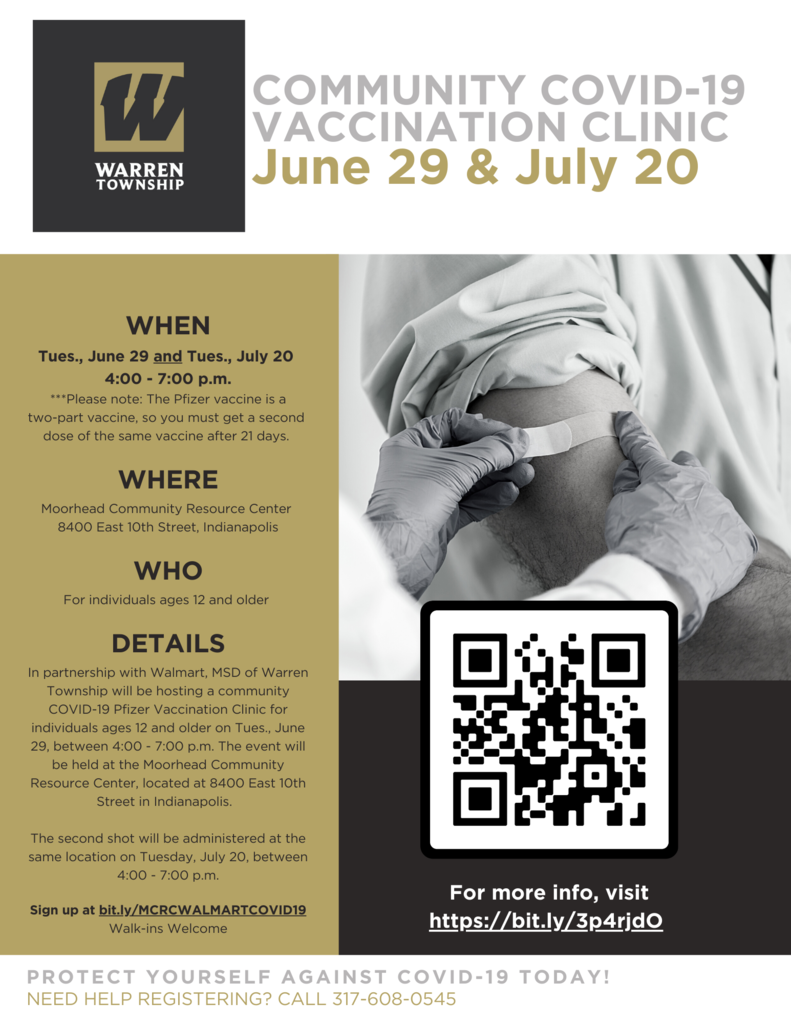 We're proud to partner with Marion County Public Health Department to host a FREE COVID-19 vaccination events for individuals 12 and older! What: MCPHD COVID-19 Vaccination Clinic (Pfizer) When: Saturday, June 19th and Saturday, July 17th Where: Warren Central HS Field House Who: Individuals 12 and older Time: 9 a.m. - p.m. Sign up at
https://bit.ly/3wxnmka
or walk-in.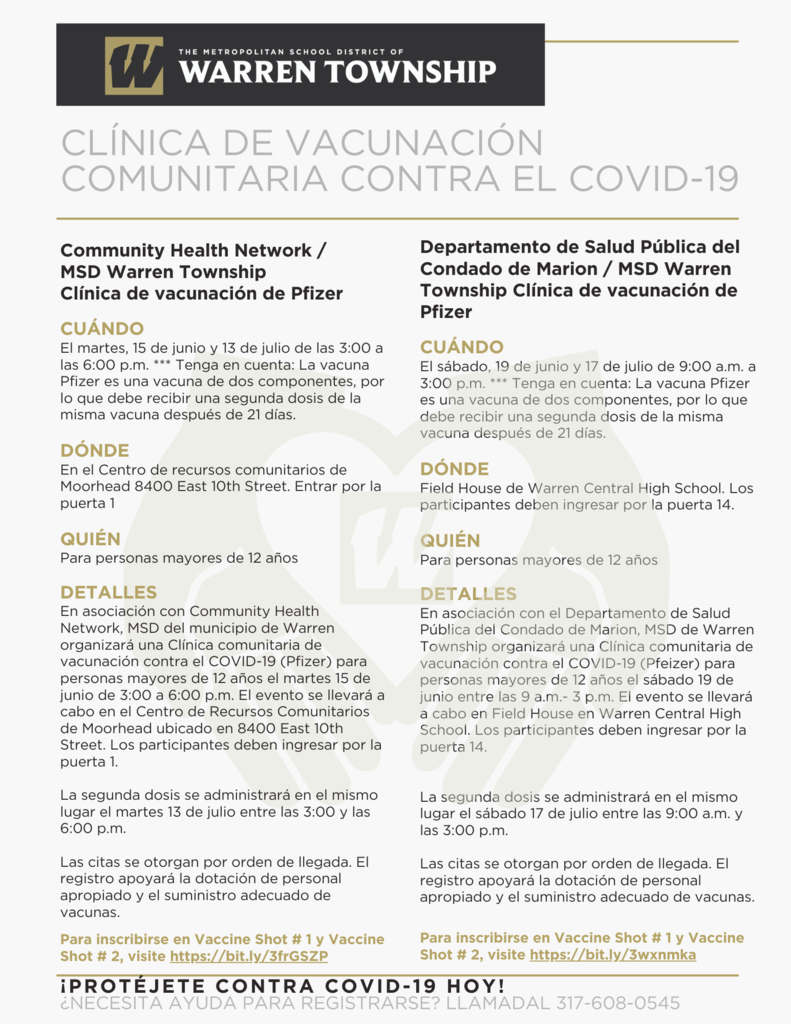 Check this out! Covid-19 Vaccination clinics!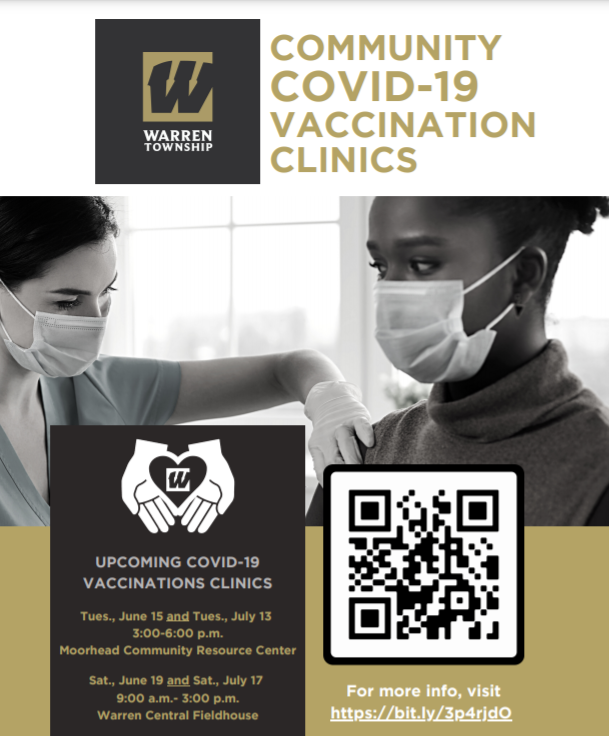 We're proud to partner with Community Health Network and Marion County Public Health Department to host two FREE Community COVID-19 vaccination events for individuals 12 and older! Walk-ins welcome! More info at
https://bit.ly/3gqMHpq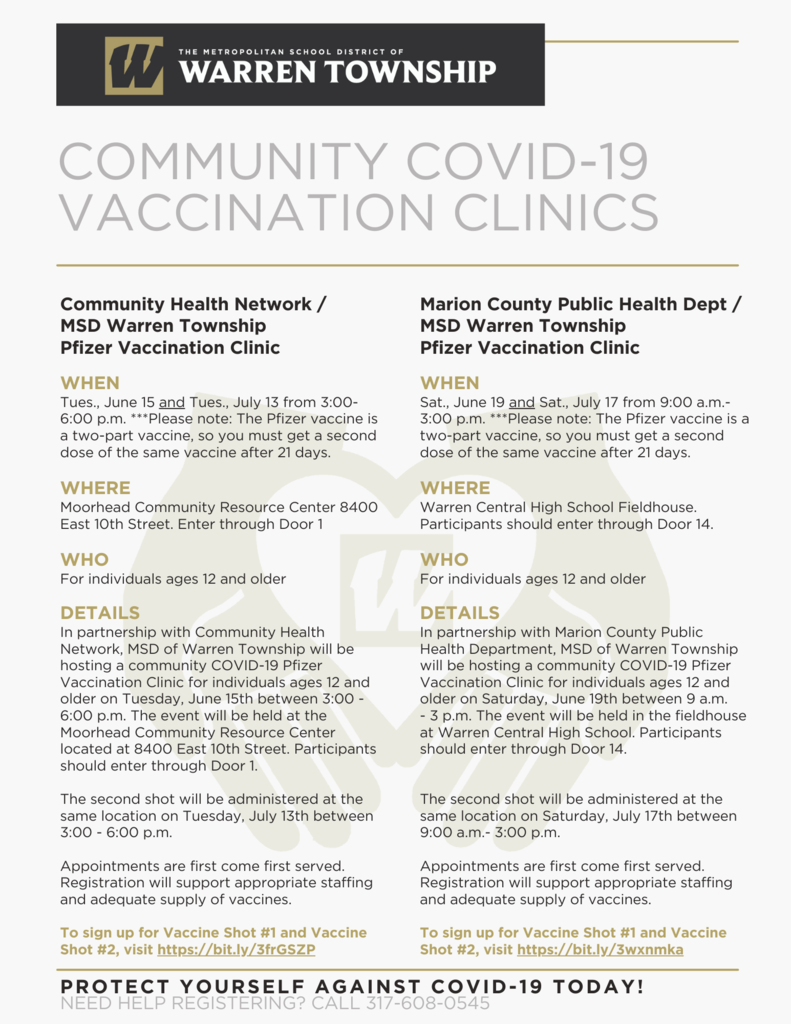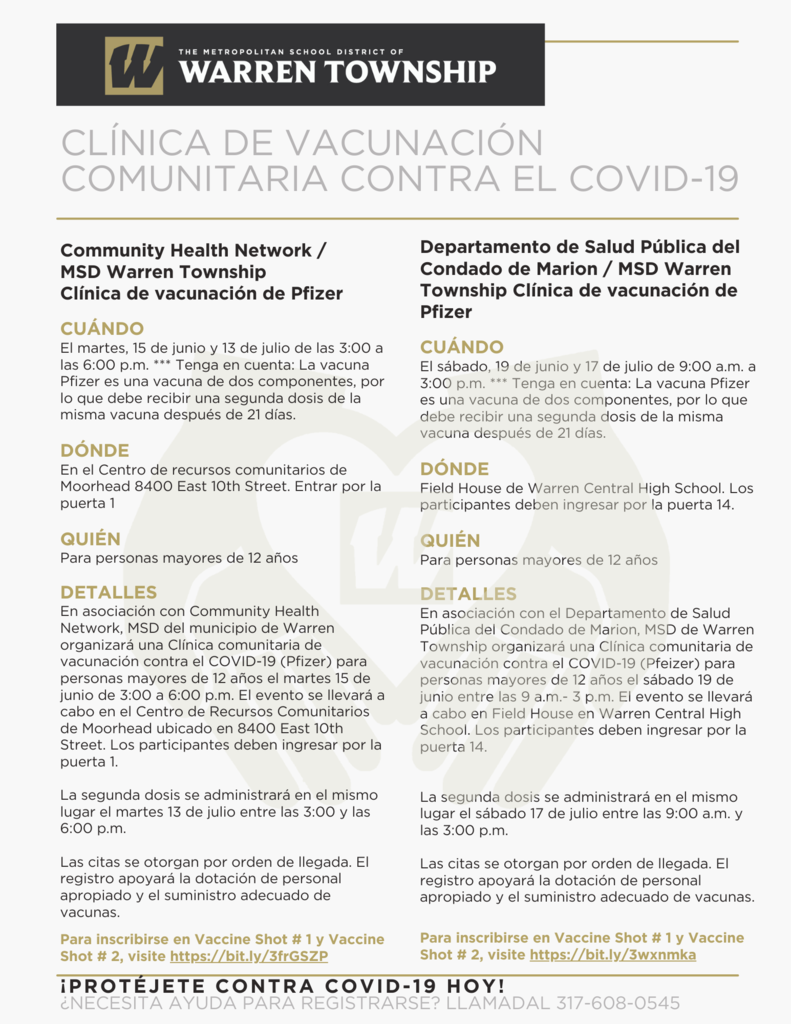 Today is our first day of Summer Servings! Breakfast and lunch meals can be picked up for kids 18 & younger every Tuesday and Thursday from 4-6 p.m., now through July 23. Hope to see you this afternoon!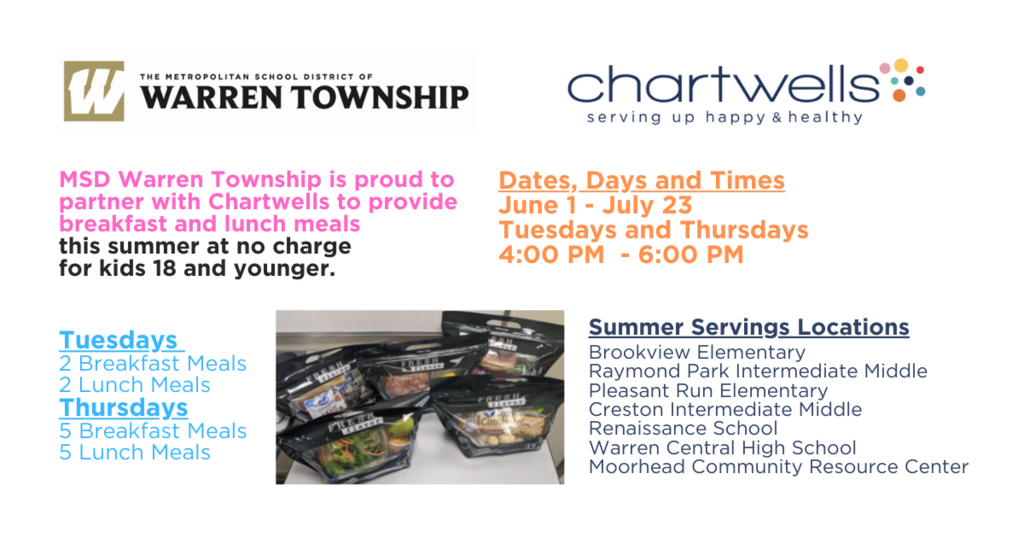 CIMS 5th grade students are dressed for SUCCESS! Class of 2028 has a bright future. #CrestonPride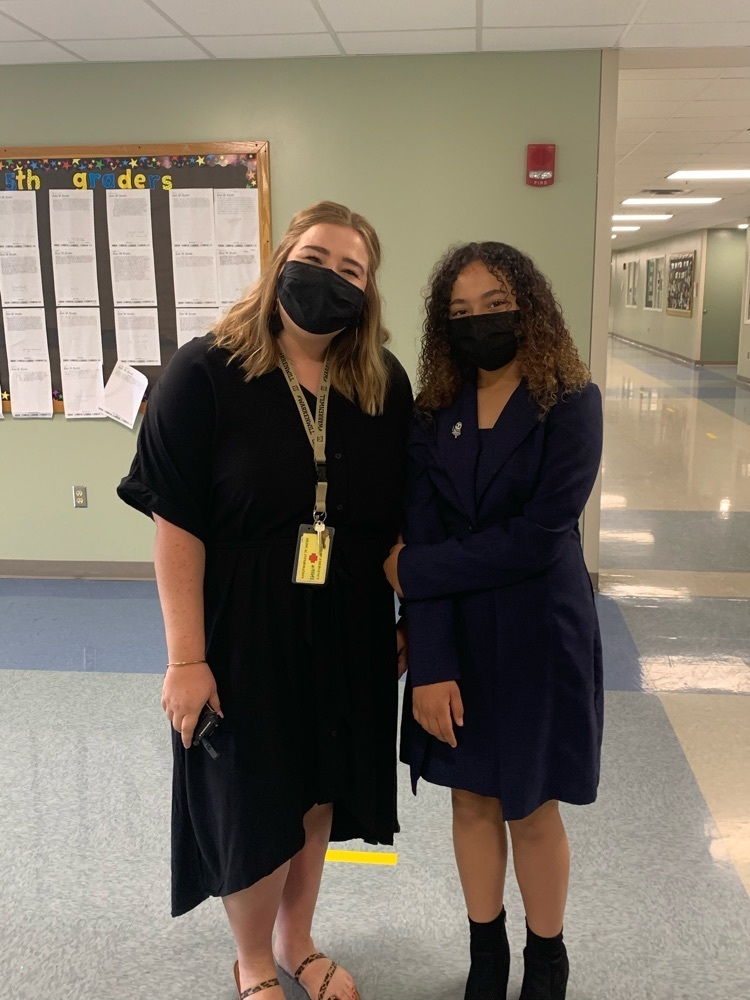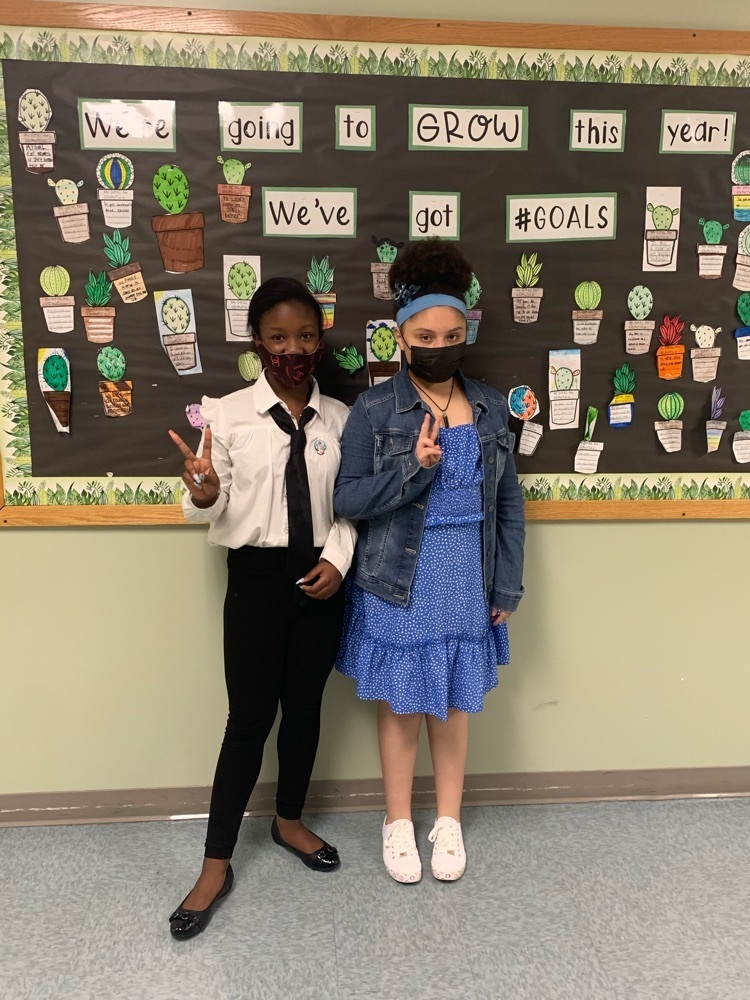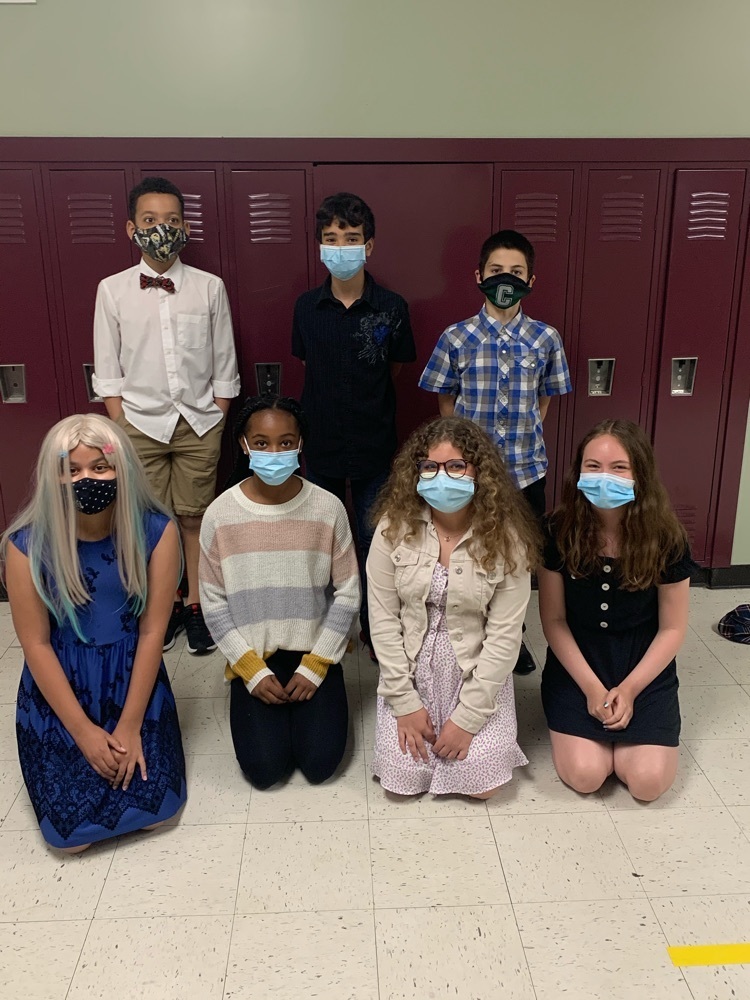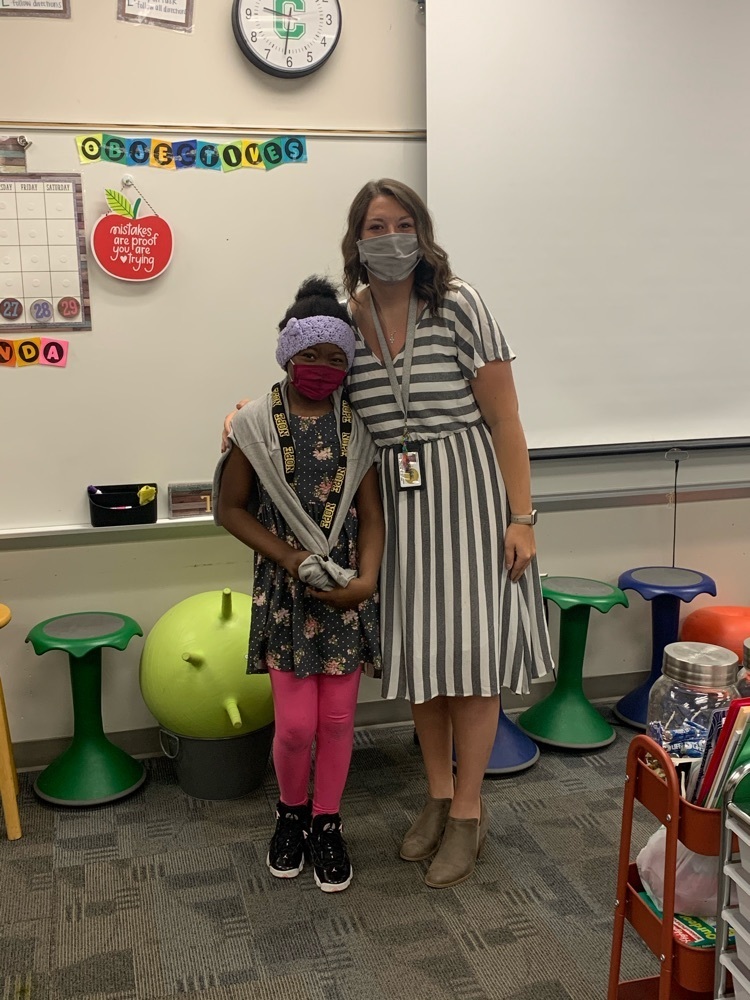 Mr. Opal knows how to make Civil War Amendments entertaining and relevant to life today! #CrestonPride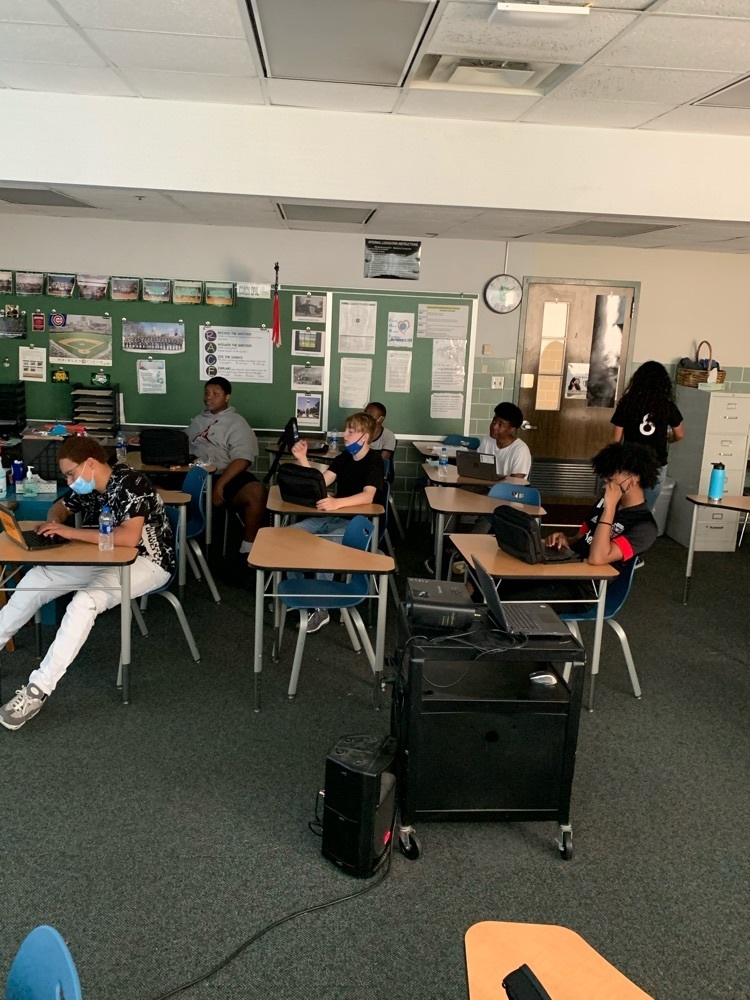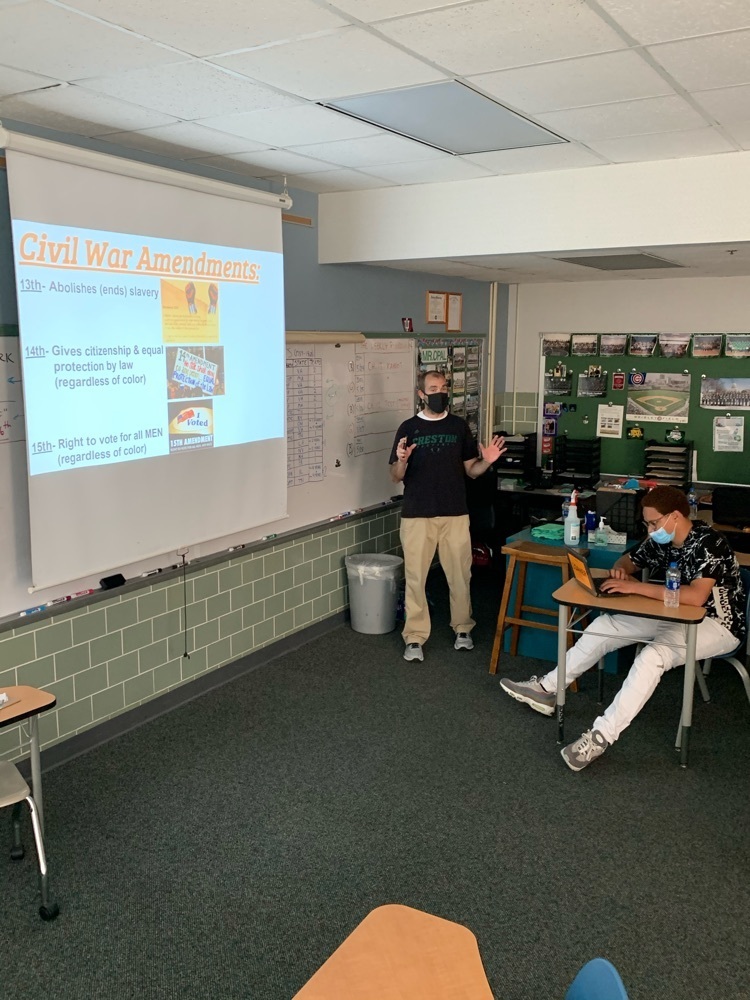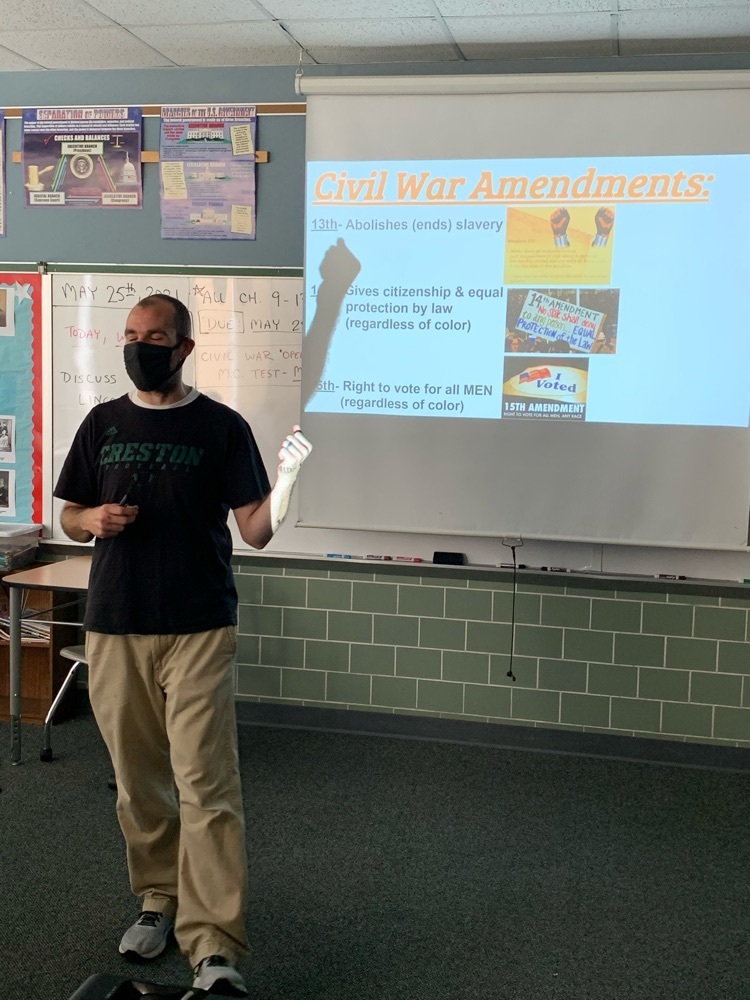 Field Day fun last week! We sure enjoyed spending these days with our Creston students!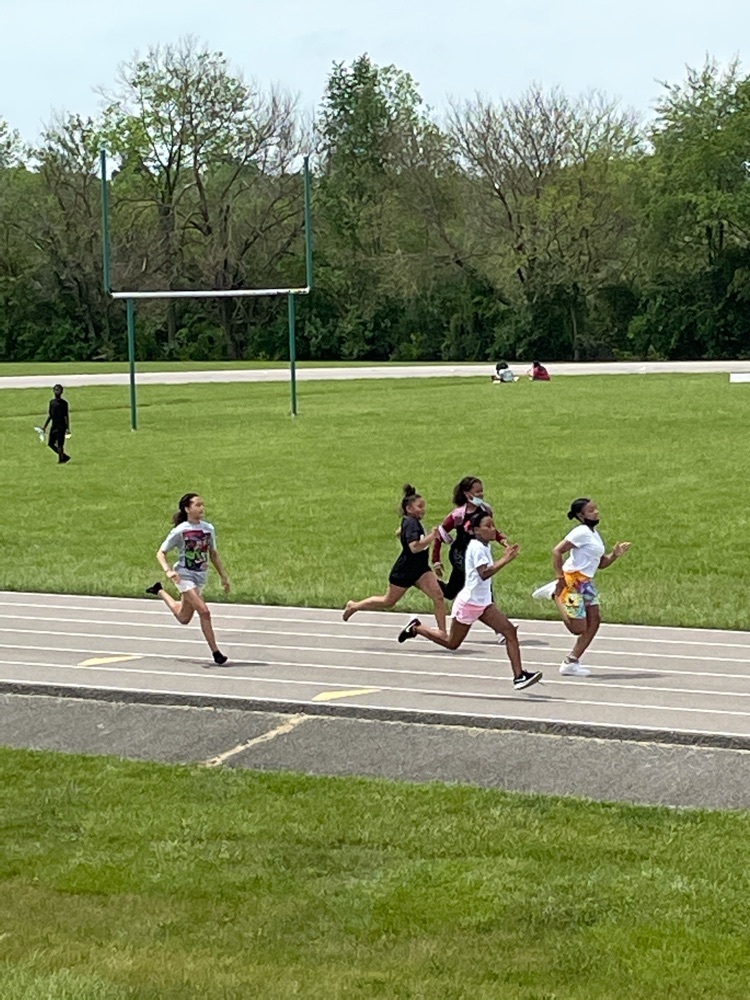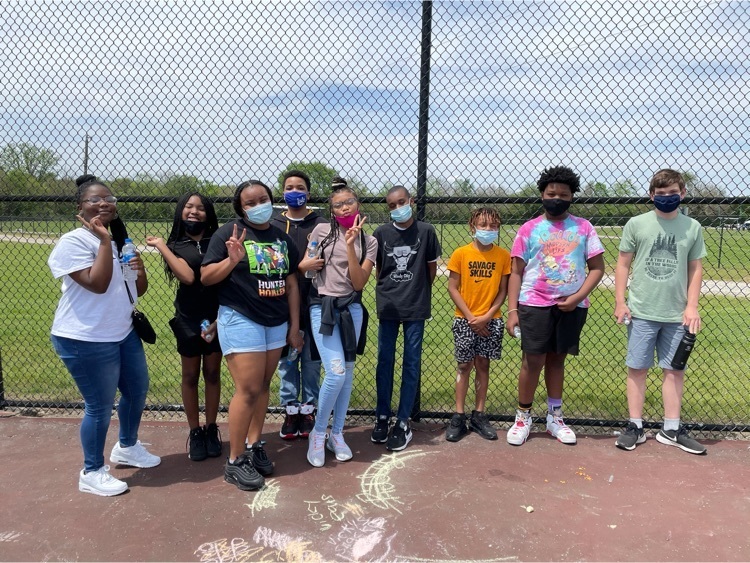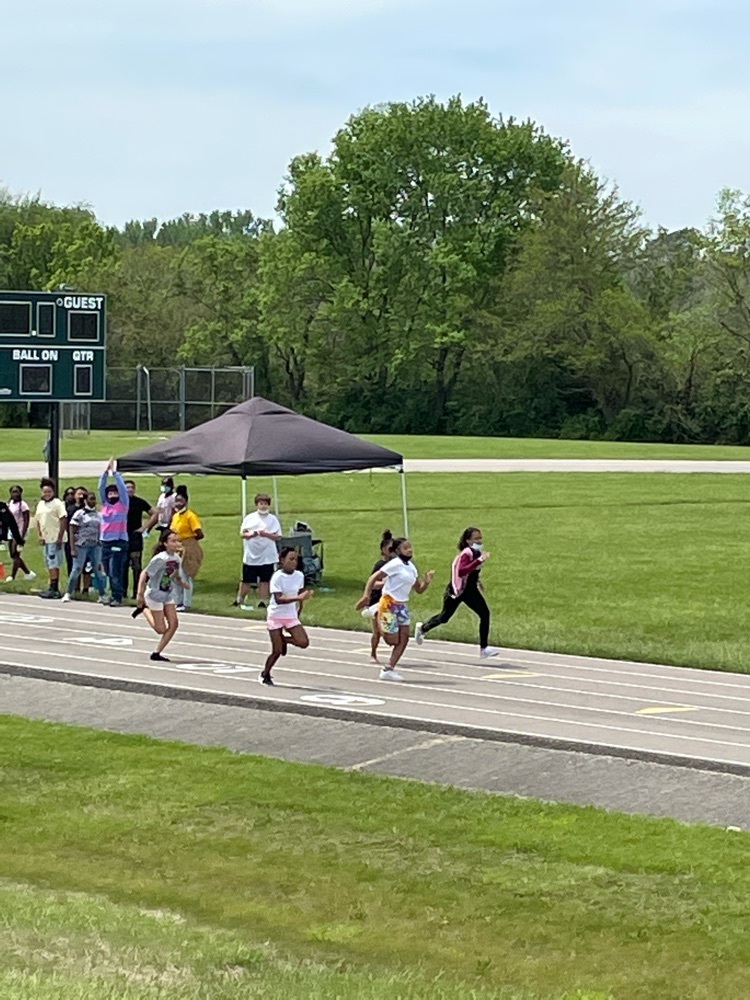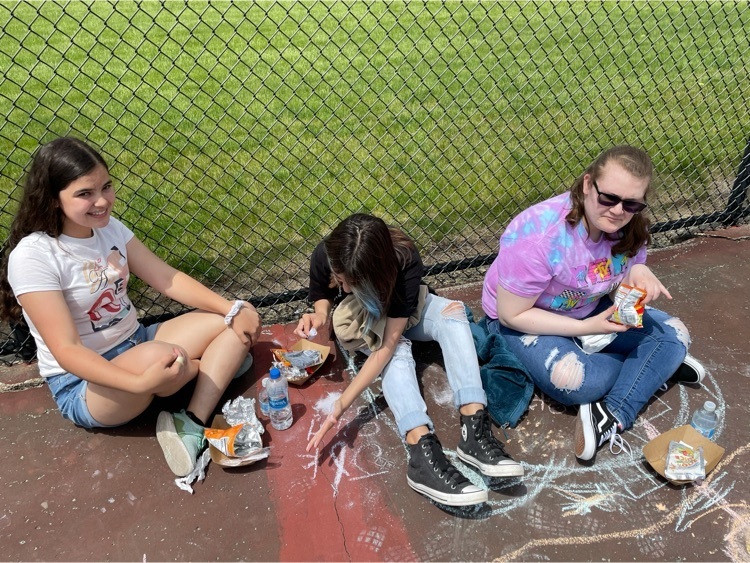 Love seeing this student art displayed in the hallways of CIMS! #CrestonPride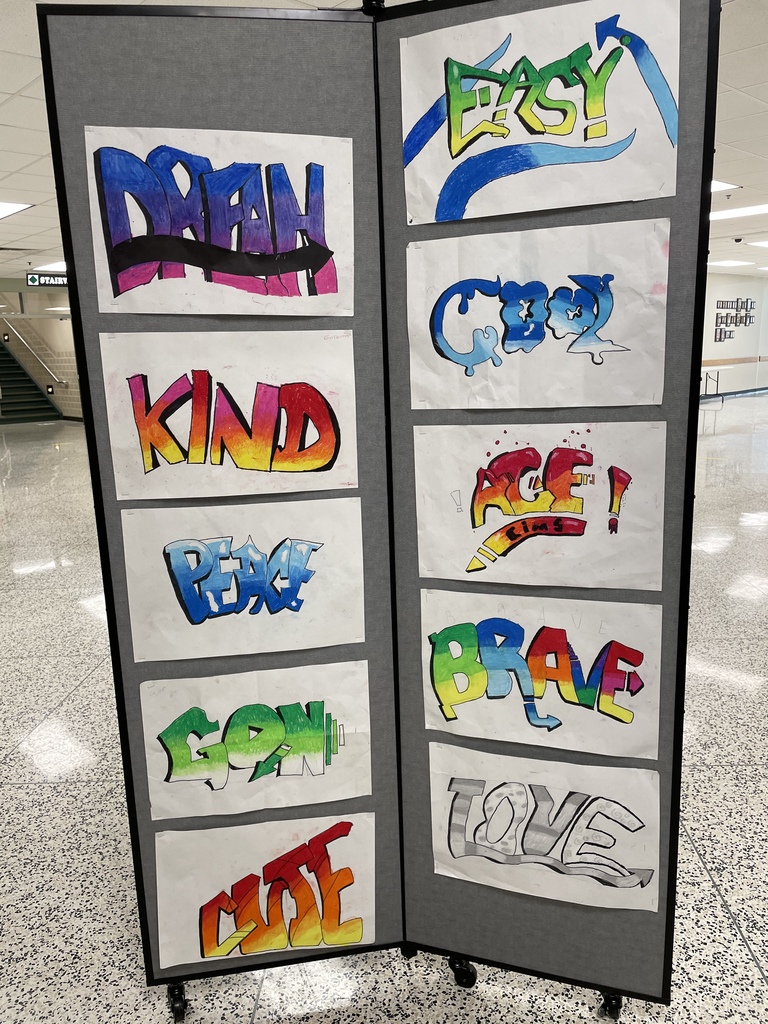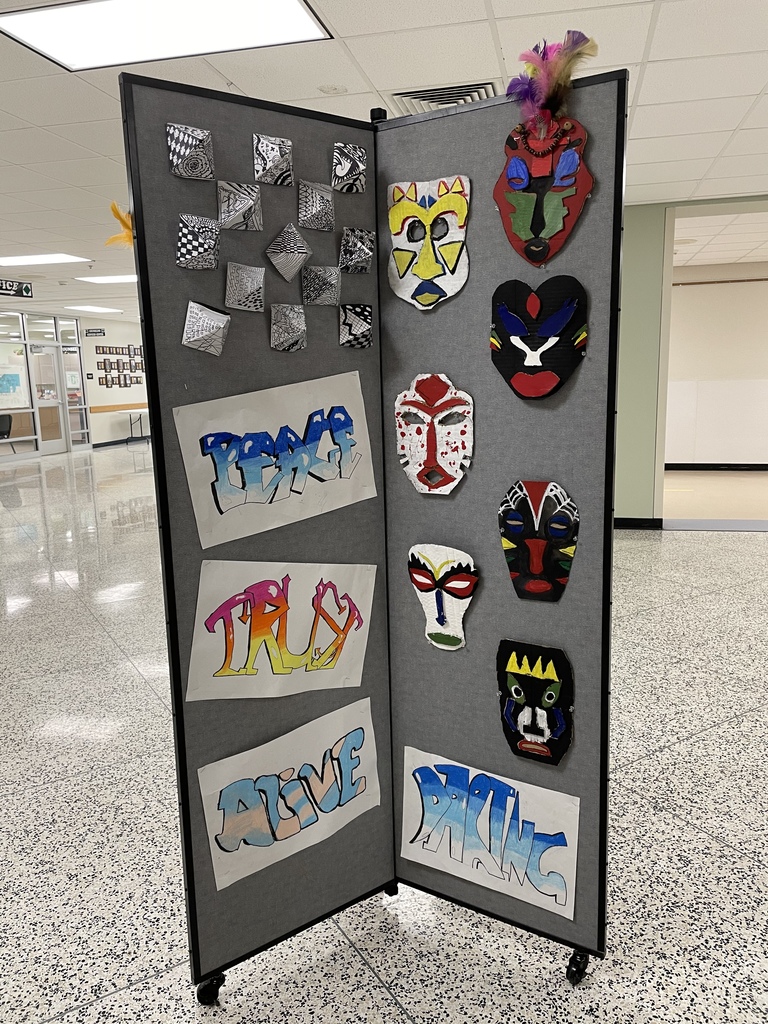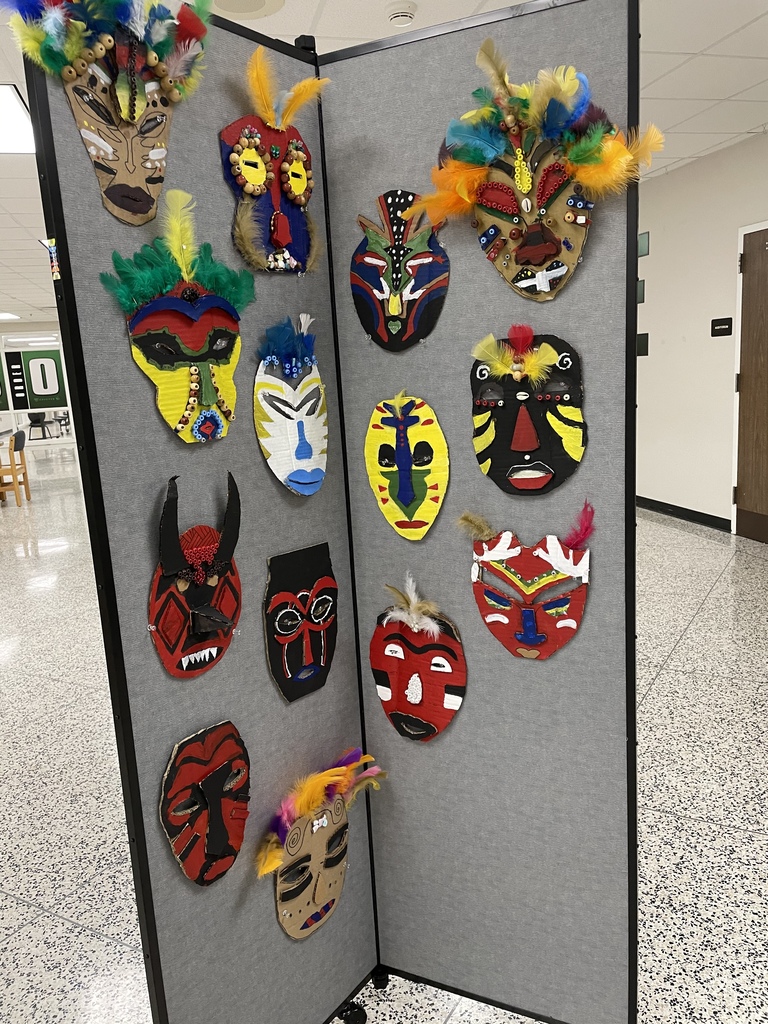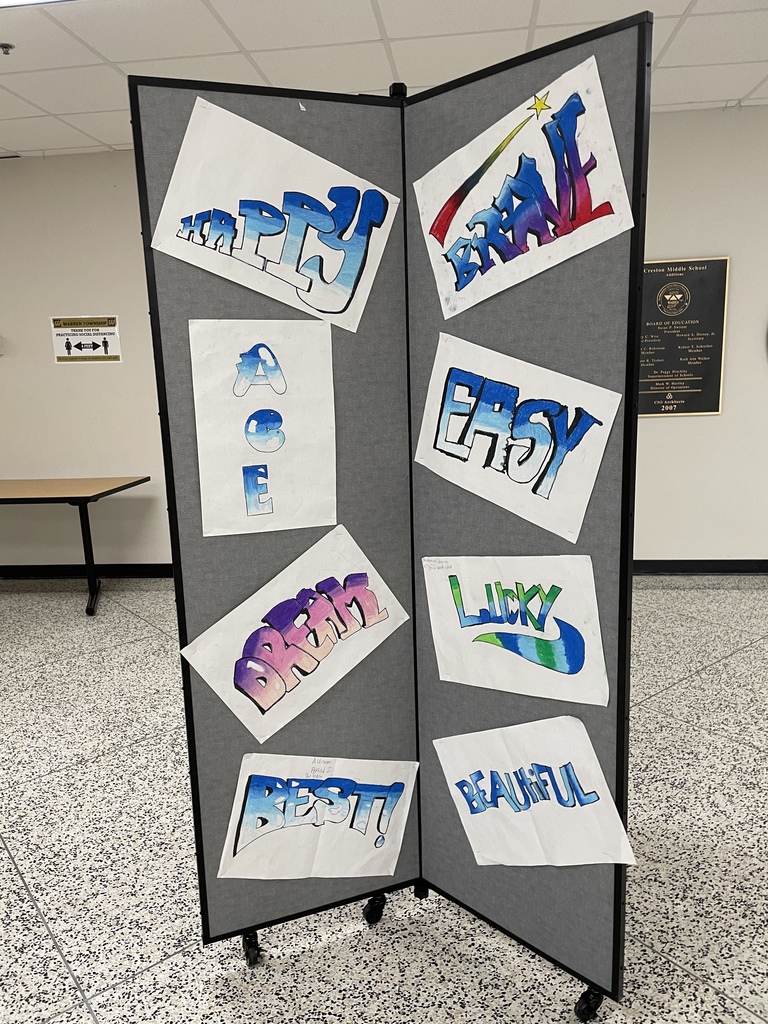 Our 8th grade band students perform tonight at 7:00 p.m. They sound fantastic! Seats are limited. #CrestonPride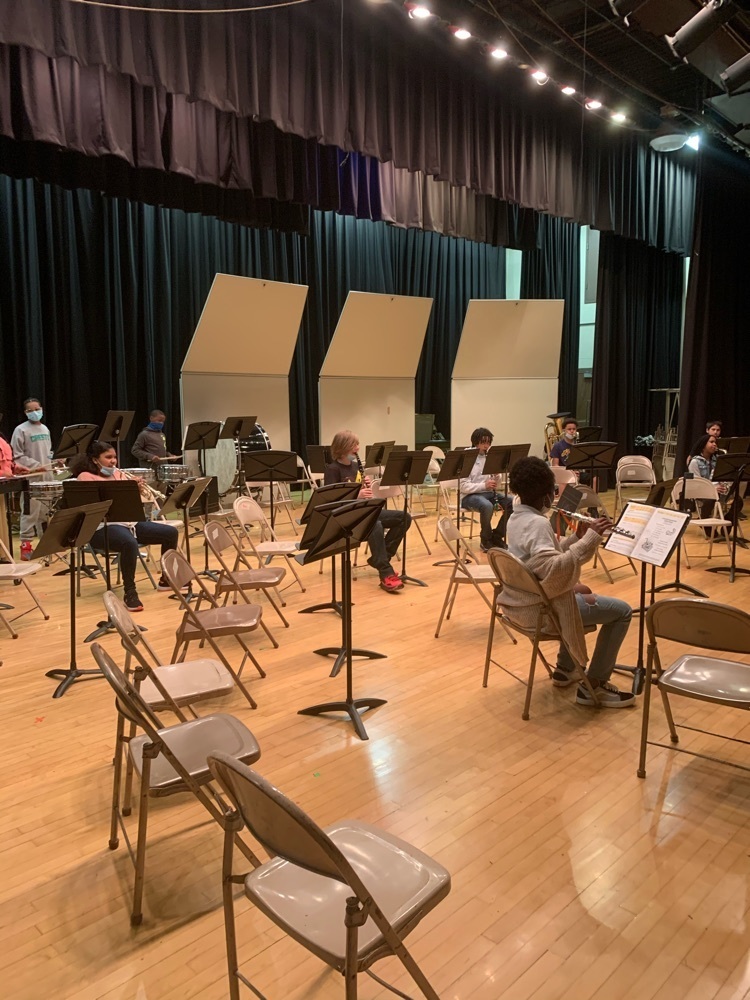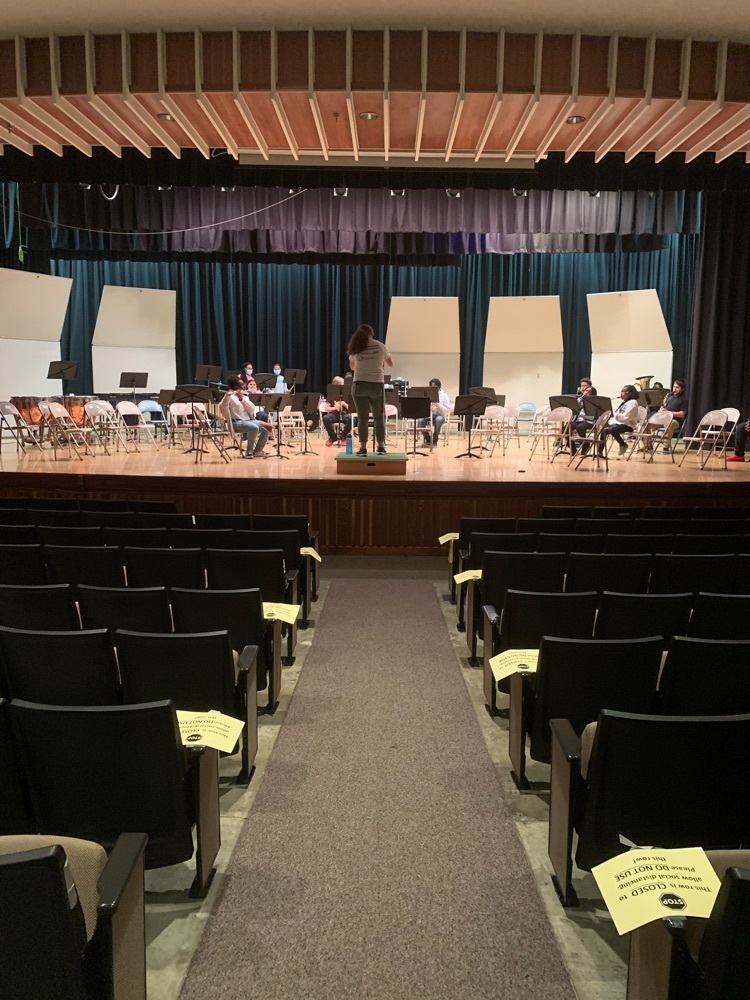 Tech Ed students work diligently to create a proper layout for lettuce and corn crops! #CrestonPride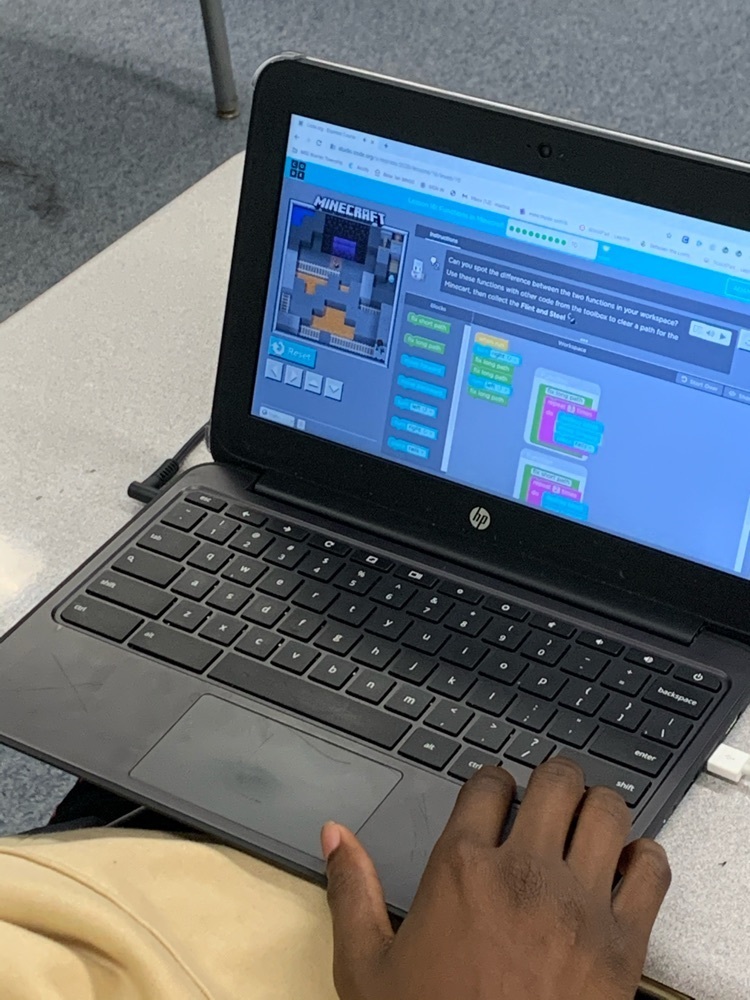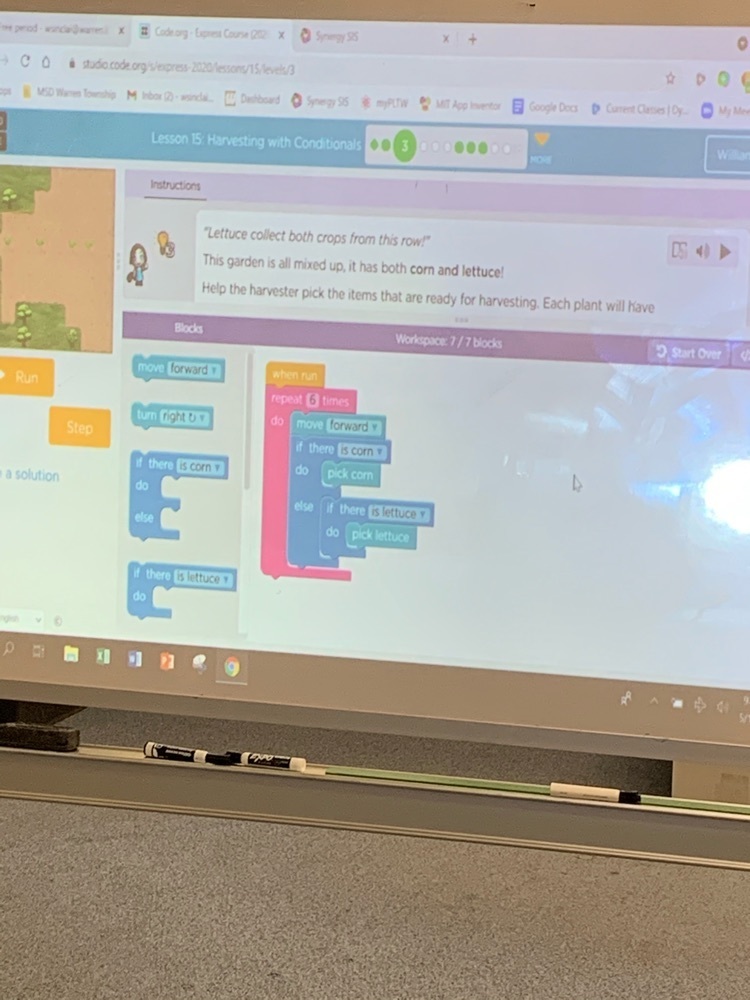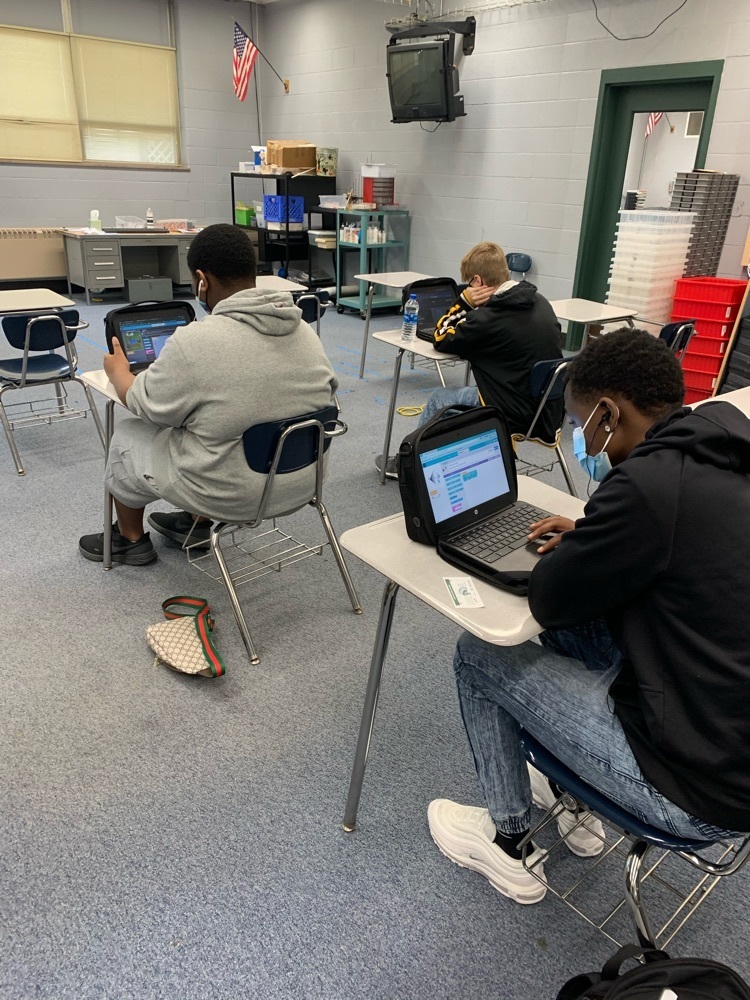 Tech Ed students work diligently to create a proper layout for lettuce and corn crops! #CrestonPride

CONGRATULATIONS to our most recent Marigold winner, Mrs. Montag! We are SO grateful for everything she does to support CIMS students and staff :) #WarrenWill #CrestonPride
Room 102 enjoys morning stretching and deep breathing to calm emotions and wake up the the cortex! They are ready to take on the day!! #CrestonPride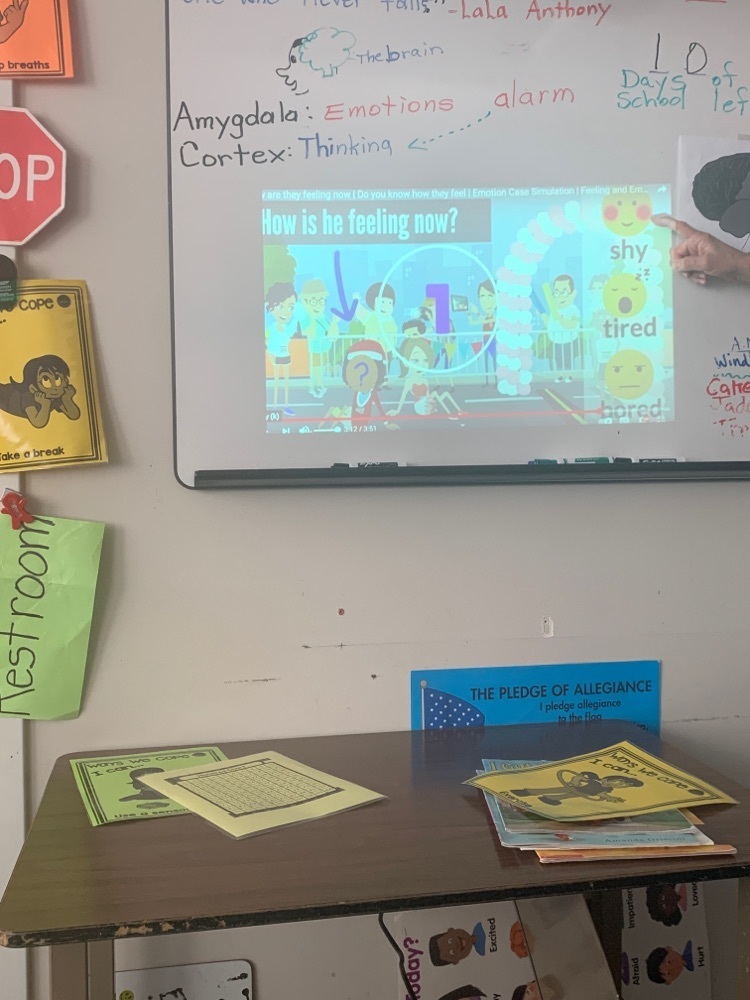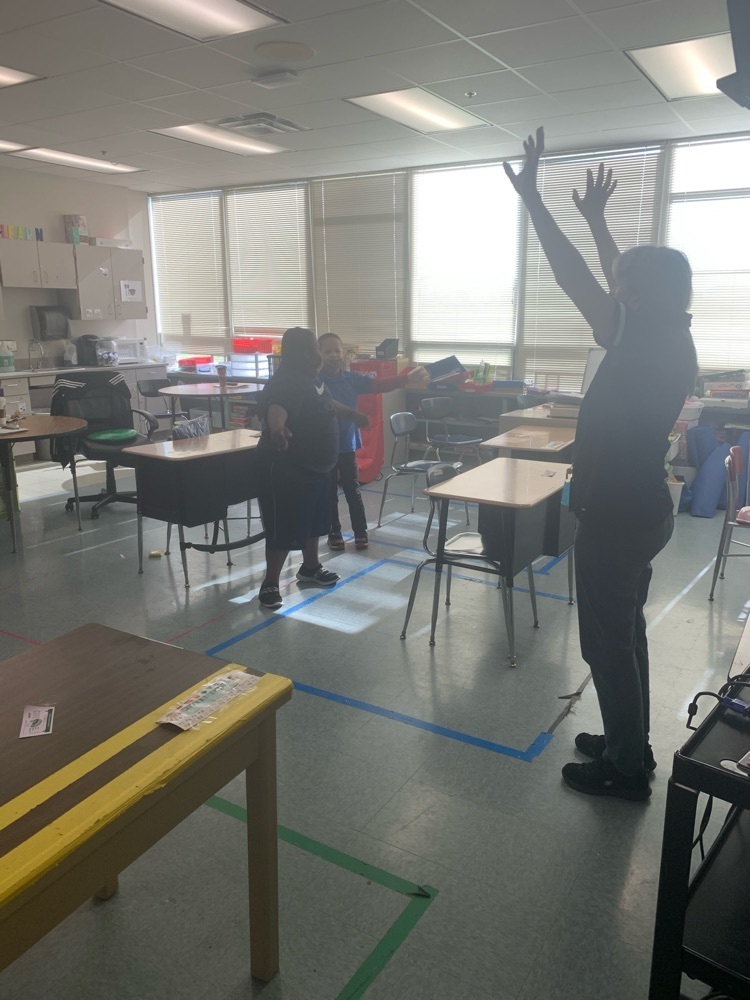 Students prepare to create commercials with sound and animation in music class. Mrs. Schurger makes music feel like a concert! #CrestonPride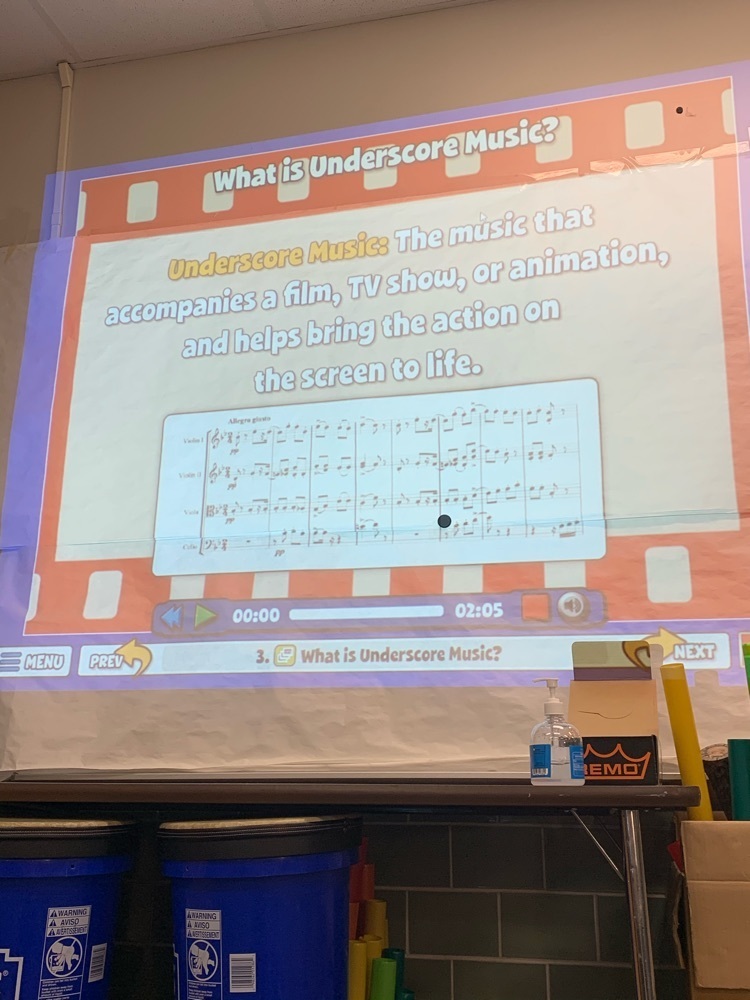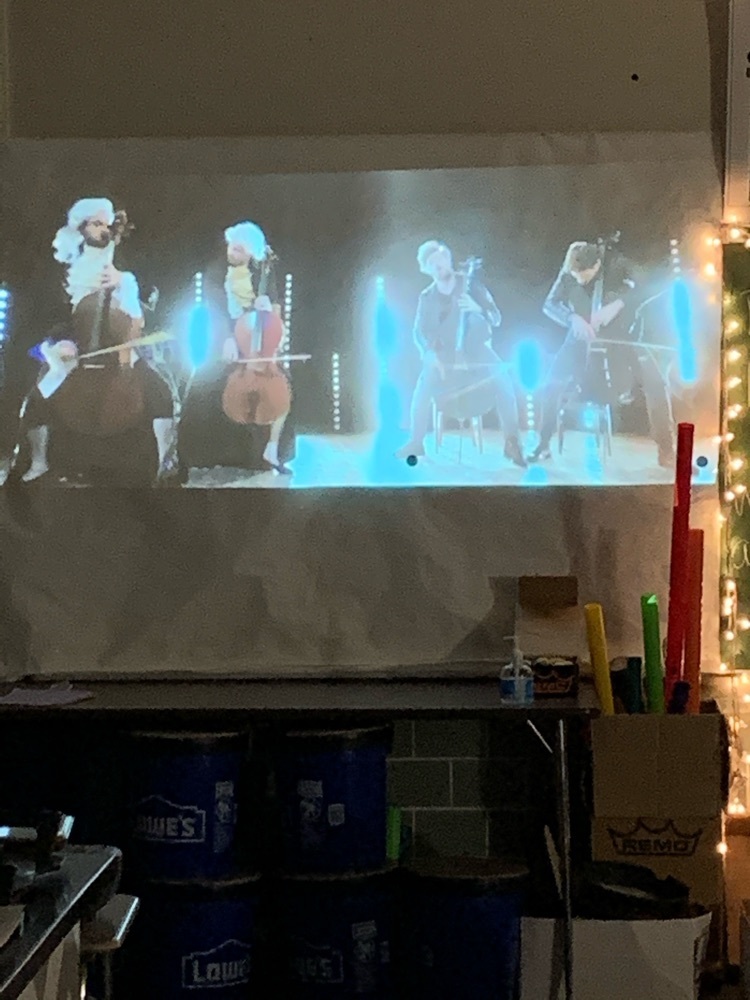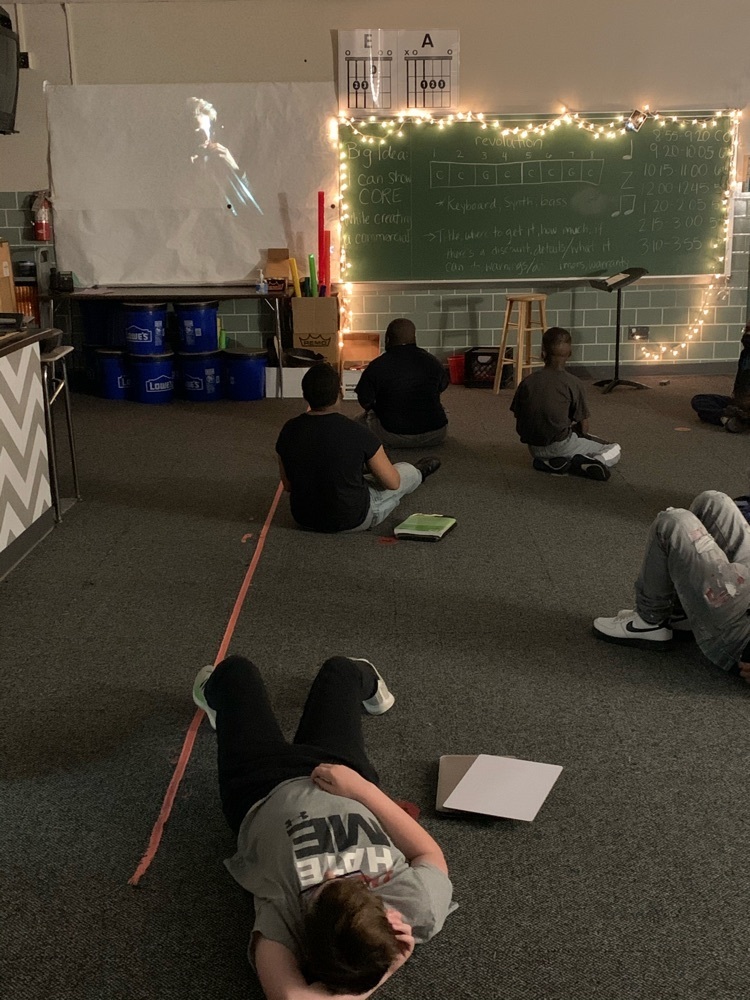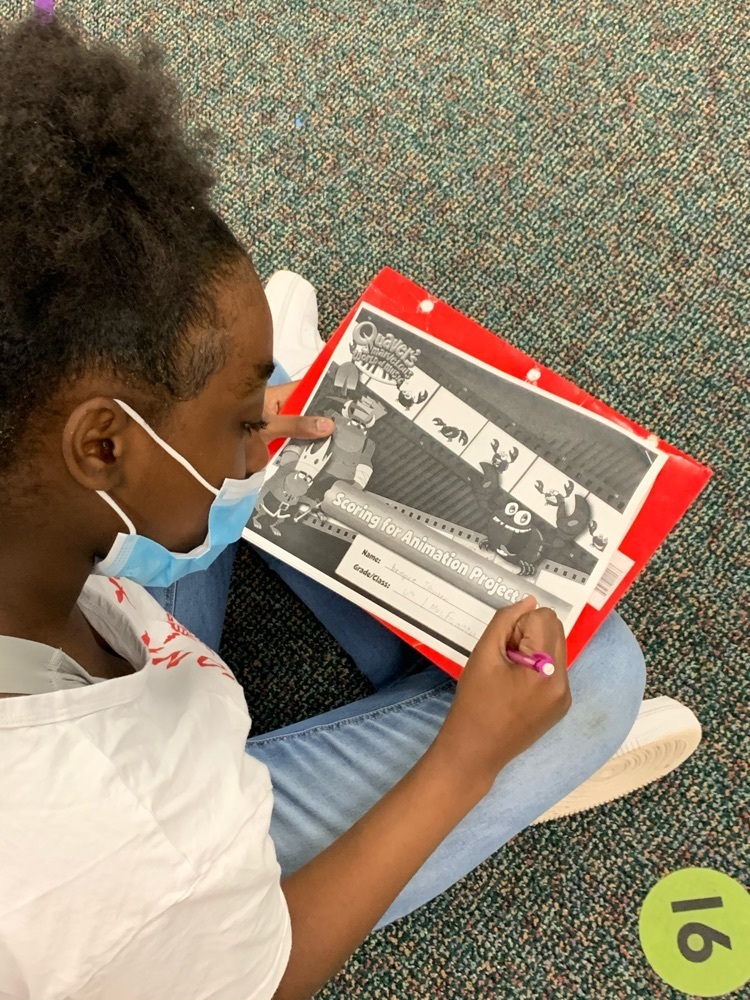 Ms. Khatib providing students time to collaborate and create the 2021-2022 Passport to Success. What a great opportunity for student art work to be on display! #CrestonPride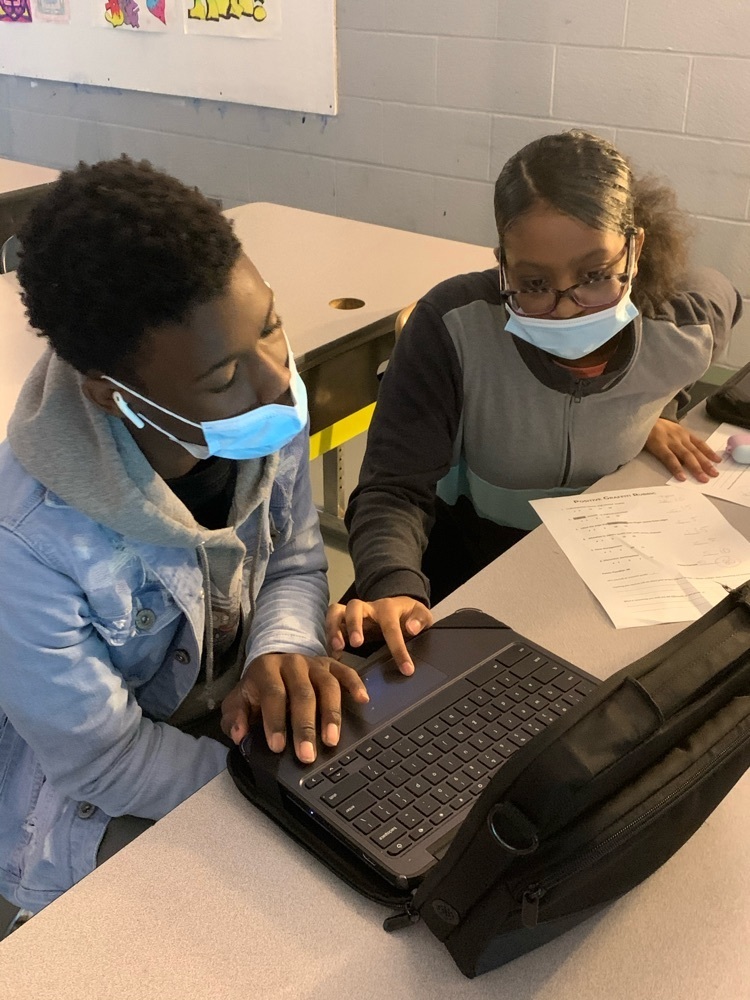 So proud of this group of ROCK STARS! The CIMS Team has #WarrenWill and then some. THANK YOU for your dedication to our school's success! Our students are fortunate to have you! #CrestonPride